A Slighty
Nasty XMAS
Clara Darko's Holiday Movie Montage
Above: Mean Girls; Cover Story Image: Bad Santa
Why have a repeat of last year's nice, wholesome, family-filled Christmas celebrations when you can make this year's shenanigans (or Christmas movie list) just a little naughtier?
Movie montage extraordinaire Clara Darko is at it again with her montage of Christmas movies that stray from the wholesome holiday norm (or at least have their naughty moments). Movies like "Bad Santa," "Scrooged," and "Christmas Vacation" can all be found in this montage. There are also some movies in there that you've probably forgotten about. So, in order to get you in a more "un-traditional" holiday spirit, I've rounded up some key Christmas movies that you'd definitely find on Santa's naughty list.
"Bad Santa": Ahh, the magic of Christmas. Chain-smoking, beer-guzzling, foul-mouthed Santas, thieving elves, and sex-crazed bartenders. I mean, isn't that what the holidays are REALLY all about? In this hilarious movie, Willie T. Stokes (Billy Bob Thornton) and his partner (Tony Cox) reunite once a year for a holiday heist. Posing as a mall Santa and his elf, they rip off shopping outlets on Christmas Eve. Stokes' drinking and rampant sex addiction make it increasingly difficult for him to perform his usual Santa duties (which in turn make it increasingly hilarious to watch), and when his hijinks catch the attention of the mall security guard (Bernie Mac), all hell breaks loose.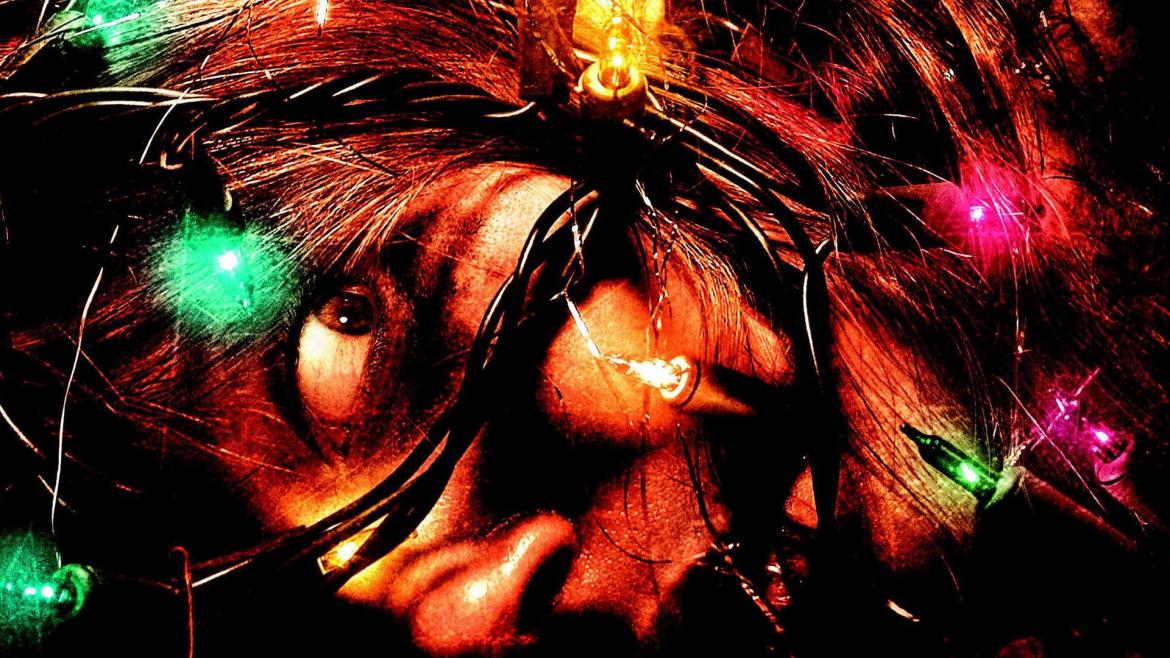 "Black Christmas": Nothing says Christmas like a good ole slasher flick. Especially one that was released to theaters on Christmas Day! There was a bit of ruckus surrounding this movie when it first came out. Christian groups protested the December 25th premiere because they felt the company was trying to exploit Baby Jesus' birthday with rampant violence and murder. Other people felt that the 2006 remake was a total waste of a sequel – they believed that the 1974 original was a masterpiece of modern horror and that this remake had no plot and was basically crap. Either way, it's a fun Christmas horror film (both the remake and the original), and it definitely deserves a place on any adult-centric holiday movie list.
"Scrooged": This holiday classic starring Bill Murray is a twist on the Charles Dickens classic "A Christmas Carol." Frank Cross (Murray) is a jaded, cynical, and downright rude TV executive who gets visited by three ghosts who all show him the error of his ways. The film is all about Cross' spiritual awakening, but manages to be irreverent and hilarious throughout. Oh, and watching Carol Kane as the ghost of Christmas present sock Bill Murray in the face with a toaster is reason enough alone to watch this movie.
"Die Hard": Arguably one of the best action movies of all time. It's Christmas Eve, and NYPD detective John McClane (Bruce Willis) wants to repair his strained relationship with his estranged wife. He flies to L.A. to see her, only to find that terrorist mastermind Hans Gruber (Alan Rickman) has infiltrated his wife's workplace in order to steal millions of dollars in bonds. With McClane being the only one on the inside able to take Gruber down, plenty of action and famous one-liners ("yippee-ki-yay mother f**kers!") ensue.
"National Lampoon's Christmas Vacation": This one's a no brainer, y'all. Clark and Ellen Griswold are back after their hilarious misadventures in the first "Vacation" movie. Once again, everything that could go wrong does go wrong (a squirrel-infested Christmas tree, the Christmas lights debacle, and countless other scenes too numerous to mention). This just may be one of the best, if not THE best, Christmas movie of all time.
If none of the movies listed above tickle your fancy, watch Darko's Christmas movie montage for more holiday inspo. We guarantee it'll have you spiking that Christmas punch in no time.